"

Tom Martin is the 'Quintessential' acoustic guitar soloist performer for our venue"
— Nick Commerford, Mt. Adams Pavilion General Manager (Where Tom was feature performer for 10 yrs on Saturday Nights)
Project Name
Tom is a seasoned musician in the folk rock singer-songwriter genre performing primarily as a soloist, and has been the opening act at concerts for Roger McGuinn, Stephen Stills, John Stewart, Dickey Betts, Preston Reed, Greg Brown, and Kenny Rankin.
Tom has performed at a very extensive number of Venues, Private Events, Weddings (Ceremonies and Receptions), and House Concerts  throughout SW Ohio, SE Indiana, and Northern KY regions in addition to his many years playing up and down the west coast of California and in Arizona.
Over his songwriting career, many of Tom's songs have been acquired by various music companies/publishers including Fervor Records and Whirled Music Publishing, Phoenix, AZ; Black Toast Music Publishing, Los Angeles, CA; Marco Music Group, Nashville, TN; Henry Strauss Productions, New York, NY; and East Sixth Publishing, Cincinnati, OH.
Tom has songs appearing in the movie "The Big Ugly" aka "London Calling" (release date 2020),  the film "Finding Steve McQueen",  upcoming major motion picture "Above Suspicion",  and have aired on CBS, "NCIS" network series in the "Lost Time" episode, Viceland Channel, "Nirvanna, The Band The Show",  on CBS "As the World Turns", and in the film documentary "How About Right Now".  His song "Cruisin' Girl" appeared on Cincinnati Rock Station WEBN Album Project # 2.  Also, on separate occasions his live performances were broadcast by WOFX, a Cincinnati classic rock station, as well as other live performances recorded and re-broadcast by WNKU a regional FM radio station featuring acoustic artists.
 "Music, It's Instrumental"
Press Photos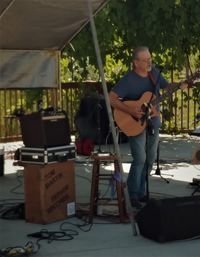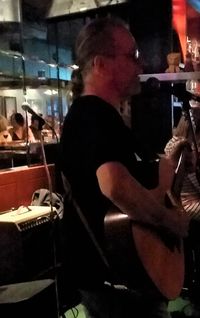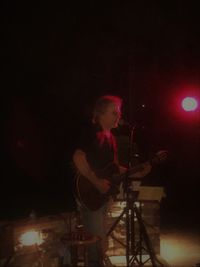 TESTIMONIALS...…..
Tom is a delightful entertainer.  Our guests look forward to his amazing music each time we have him play.   
Brenda & Glen G.  
We started listening and enjoying Tom 25 yrs. ago at our local events.  He was great back then, and even more so now.  He recently performed for our son's wedding. What a fantastic event!  Tom could not have been better.  Everyone at the wedding was enthralled, singing and dancing throughout the night. He is gifted both vocally and on his guitar and his talent has grown over the years. Lately we've been out to see Tom at different venues and are always impressed! 
Jenna & Rick B.
Sample Track
   Contact Tom to Book Your Venue or Special Event.